Image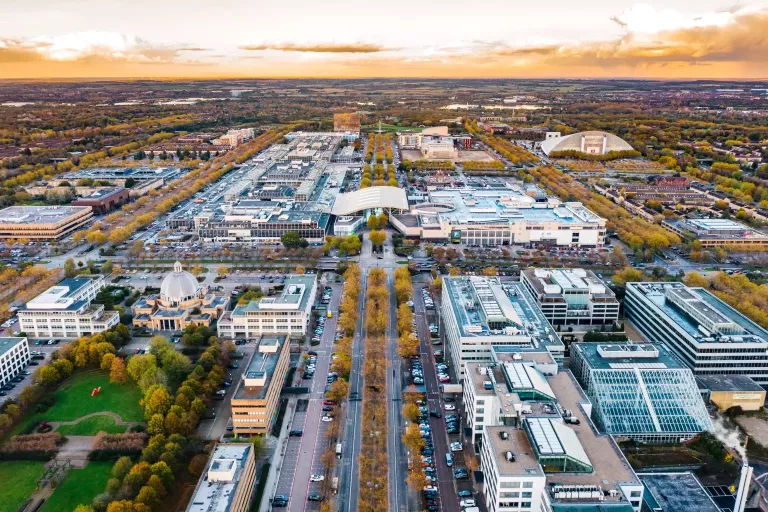 Energy efficient council homes, LED street lighting and generating renewable energy through a solar farm all form part of Milton Keynes City Council's strategy to be a world leading sustainable city.
The City Council has cut its own carbon emissions by tens of thousands of tonnes in the last four years and modelling shows that it is well on the way to achieving its ambition to become carbon neutral by 2030.
Some of the key city council projects as part of this work include:
LED Street lighting – since 2014, the City Council has upgraded almost 40,000 street lights, leading to a cumulative saving of 29.2 million kWh of electricity and over 38,000 cumulative tonnes of carbon. The remaining 20,000 lights will be upgraded for Spring 2024.
Green Homes – planning to deliver energy efficiency measures to more than 1,900  council homes as part of the MKCC housing and maintenance programme, with support funding from the Government's Social Housing Decarbonisation Fund
Solar farm – the City Council is currently exploring renewable energy generation options, which could include a large-scale solar farm.
MK City Council's Cabinet will receive an update on the Sustainability Strategy Action Plan at a meeting on 7 February.
The City Council is committed to ensuring every person and business in MK can play a part in tackling the climate crisis. Through its award-winning Sustainable Construction Planning Document, the City Council requires that all future developments in MK meet the highest sustainability standards.
Throughout the cost-of-living crisis, residents are being helped with cutting their energy costs and usage. Last year, the City Council funded a 'Warmth and Wellbeing' helpline which around 300 people have called since it opened in November. Callers have received advice by an expert team on debt and bills, saving energy, and how to apply for grants to make a home better insulated and more energy efficient.
Local people can call freephone 0800 107 0044 to get expert advice from National Energy Foundation's Better Housing Better Health team, who will assess their situation and suggest help including how to get better energy deals.