Image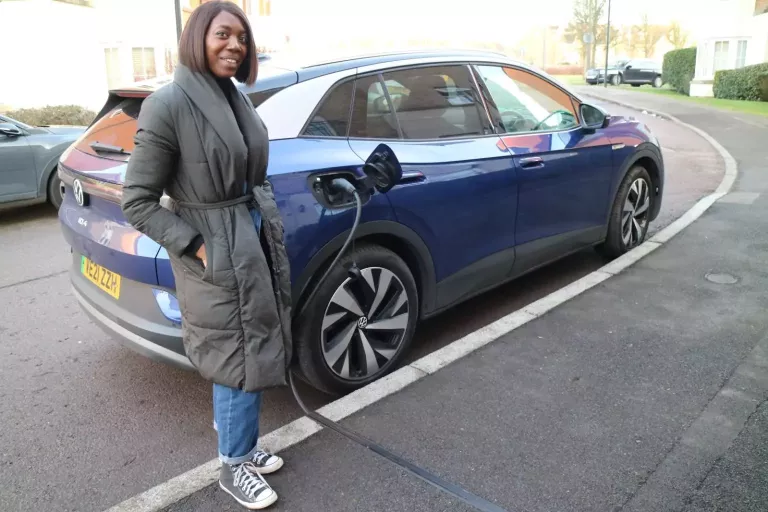 Milton Keynes City Council is partnering with Kerbo Charge to trial a new electric car charging product that could unlock home charging for more local people without off street parking, as well as potentially saving them more than £1,400 per year compared to charging solely at fast public chargers.
The product is installed in tarmac or stone pavements directly outside a customer's home, creating a narrow channel (32mm deep, 39mm wide) with a hinged lid in which the user can easily place a charging cable, running it to their car with no trip hazards from trailing cables.
John and Grace Obidipe (pictured) who live in Oxley Park are among the first to trial the product. Prior to enrolling onto the trial the family either needed to trail a cable over the pavement or drive one mile to their nearest charge point to charge their car.
They now have a specially designed polymer channel with a self-closing lid in the pathway outside their house, which they can switch on using an app. Some of the residents involved in the trial will also receive faster charging smart chargers from UK charger manufacturer Indra - residents can then charge their car up to three times as fast as regular household sockets.
If the trial is successful, MK City Council will begin making the product available to more residents across the city from this summer.